Happy Birthday to ITHM - The Treasure House
Setbacks often have their own rewards. Our setback led us to the future Treasure House - Kenya!

While working with the District Children's Office, we have seen numerous cases of neglect, abuse and abandonment. This is due to lack of jobs, poverty, shame inflicted on unwed mothers, tribal clashes and disease.

Our focus will be rescuing abandoned and orphaned children with the goal of finding them a forever family. A local baby rescue home has an established adoption program; however, their kids "age out" at age two. We can pick up the baton at that time and work towards completing the adoption process for each child. Every child deserves a family!
In the month of May the Area Advisory Council will be reviewing the proposal of the Treasure House. This is a vital meeting that is our next step in officially opening.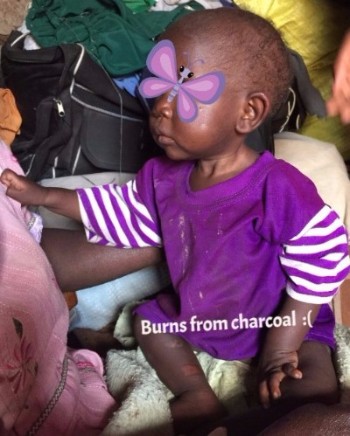 Baby M is one example of why the Treasure House is desperately needed.When we entered the 8x8 sheet metal "house" the heat and smell of urine rolled out the door. There, baby girl was all alone, too weak to cry. Baby M was over one year old and only weighed 6 lbs. She was suffering serve malnutrition and had multiple burns on her body. We were able to take her to a safe haven. There are many more just like her waiting for deliverance from their suffering. Together, we can rescue them.