It's A Great Thing The Difference We All Made In 2018!
Closing out 2018..

The end of the calendar year is here and ITHM is finishing strong!
Goals Reached
Several students graduated from higher education.

Sold produce from the Acacia Ranch.

Families were empowered through employment through our empowerment program.

All beds were filled at the Treasure House.
Our most recent additions: an abandoned baby girl, a child bride and a newborn baby.

These are life changing opportunities for these young people through the help of ITHM.

Thank you for helping make all of this possible!
Did You Know?
1. You can now donate stocks or IRA distributions to ITHM and allow ITHM, a 503(c3) non-profit , to take the total value of the funds as well as create a tax advantage for you!

If you want more details, please contact Tom Brown at
ithmbrown@gmail.com or 281-513-5534.
He will be glad to walk you through this win-win proposition.

2. Our greatest need is monthly donors to help us provide continual, wholesome, uninterrupted care.

3. We got many of the items on our Christmas wish list; funds for a new van, a playground, Christmas presents and new uniforms!

4. We greatly admire and appreciate all who support ITHM through prayers, financial support and love.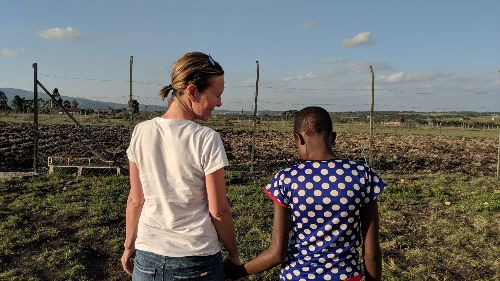 Our new 'daughter' at the Treasure house
She was forced into childhood marriage at age 12 and then became the household servant who received beatings...this is modern day slavery.
She is now safe and able to be a child!